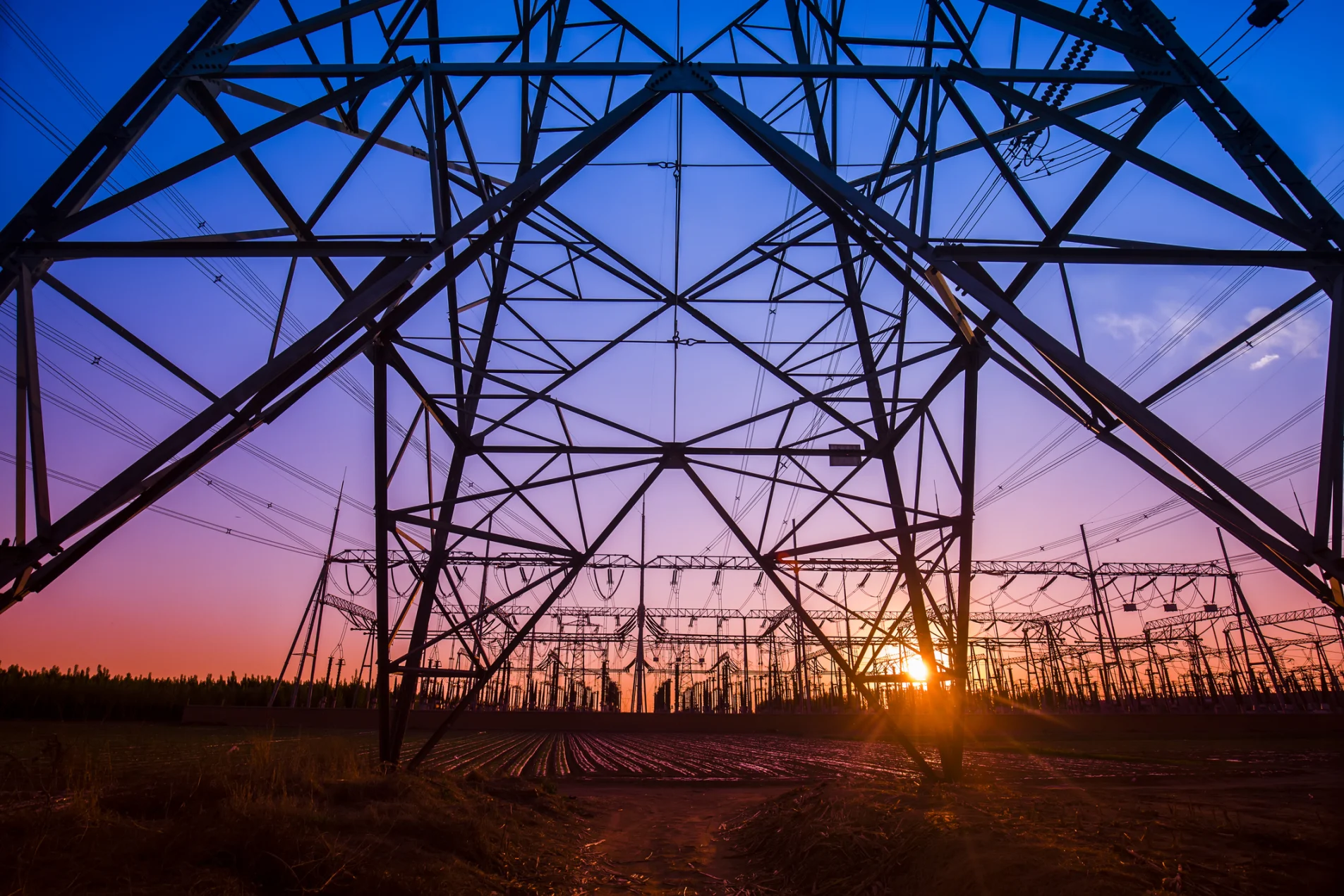 Electrical Power Distribution
The electrical distribution system within many buildings continues to face new challenges in terms of power availability and energy efficiency. Building operators face rising electricity costs and demand for more stable and secure power supplies from growing network connectivity, datacentre and server room deployment and the growth of Internet of Things (IoT) connected devices.
Electrical Distribution
Electrical distribution demands within buildings are also changing. Most buildings rely on their connection to the National Grid for their power. Some building operators including datacentres, retail superstores and hospitals supplement this supply with generators to provide additional resilience. Within the building uninterruptible power supplies may be deployed to provide centralised or decentralised power protection. Few buildings rely solely on renewable power generation, but this trend could change as the price of energy storage systems becomes more attractive.
Energy Efficiency
Energy efficiency is a major green and financial agenda topic for most building operators and organisations. Within a building's electrical systems 'hot-spots' from harmonics and overloaded circuits can exist for years. Not only are these a sign of wasted electricity and poor electrical distribution system design. They are also a potential fire risk that must be removed.
Core infrastructure system upgrades can lead to improve electrical power efficiency and may require both mechanical and electrical works. Typical core system upgrades that can lead to high energy efficiency including changing to LED lighting, transformer less and modular UPS systems and the latest air conditioning systems. For some sites, power factor correction system, voltage optimiser and variable speed drive installation can also generate energy savings with fast payback periods.
LV Switchboards
LV switchboards can have a working life of 20-30 years or more if properly designed and maintained. Synchronised Power & Energy Solutions designs, installs and maintains LV switchboards and provides an upgrade service. Thermal surveys can be provided as part of a maintenance inspection. Other typical LV switchboard services include the replacement of capacitors used within built-in power factor correction (PFC) and the upgrade of analogue power meters to digital meters to provide superior measurement, management and control.
Containerised Solutions and Packaged Substations
Synchronised Power & Energy Solutions can provide custom built containerised solutions fitted out to client specifications. Containers can be useful for remote sites, temporary power solutions or where there is limited space within an exiting building for additional power generation or connection capacity. For large-scale renewable installations (solar and wind farms) or where it is not possible to build a new substation, the team at Synchronised Power & Energy Solutions can provide a self-contained package substation.
Voltage Stabilisation
When the mains power supply is present it can suffer from various forms of power disruption. Some are caused by the weather including lighting surges. Others may be due to local load conditions including sags and brownout conditions. Spikes and electrical noise can also be generated onto the mains power supply by upstream or downstream loads switching into and out of circuit.
Voltage stabilisers provide a way of mitigating against these types of power fluctuations. The Synchronised Power & Energy Solutions team can supply and install both electronic (solid state) and electro-mechanical automatic voltage stabilisers (AVS) from 1kVA to 4MVA. These devices can also spike and electrical noise filtering and lighting surge protection.
Whilst voltage stabilisation is often associated with countries with a more erratic power supply, the technology can be useful in more developed countries. Industrial manufacturing and process control sites may only require power conditioning and not the full back-up provide by an uninterruptible power supply. Voltage stabilisers offer a lower-cost and virtually maintenance free solution.
Static Transfer Switches
Static Transfer Switches (STS) provide two sources of power to a critical load. The two sources referred to as A and B supplies add a level of resilience to the installation. The power sources can be two separately derived mains power supplies or two uninterruptible power supplies (with or without back-up generators) or a combination of the two.
Static Transfer Switches operate automatically, selecting the most secure power source (A or B) with which to supply the load. A manual override is normally included. Typical applications include the critical power paths within datacentres. Synchronised Power & Energy Solutions supplies and installs static transfer switches, including single and three phase 3-pole and 4-pole devices and works with several leading manufacturers.
Electrical Distribution Projects
As a project management and electrical contracting company, Synchronised Power & Energy Solutions can advise and install all aspects of an LV power distribution system within a building. As well as complete power projects, our team can provide upgrade and expansion services for additional capacity and core system upgrades. We can provide a site survey, proposal including finance, grants and payback calculations, installation and maintenance contracts for North Wales's domestic, commercial and industrial installations. We have installer engineers across North Wales covering Anglesey (Bangor depot), Clwyd, Conwy (Llandudno depot), Denbighshire (Prestatyn depot), Flintshire (Mold depot), Gwynedd and Wrexham borough counties.