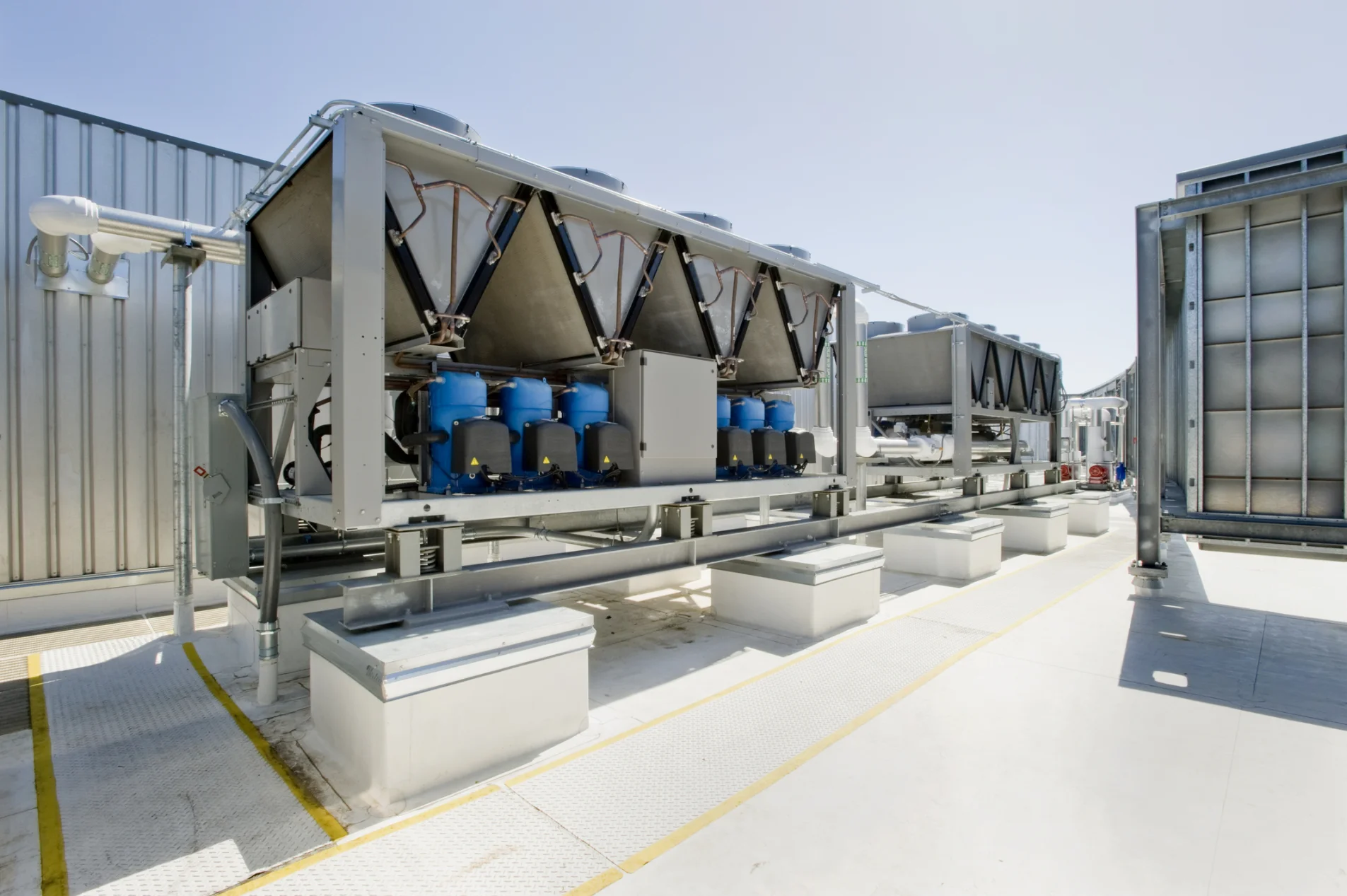 HVAC

Installers and Maintainers

Heating and hot water generation can account for 60% of the total energy usage within a building. The team at Renewable Energy Supplies can help to reduce the amount of energy consumed by your heating, ventilation and air conditioning (HVAC) systems whilst ensuring that the systems continue to provide thermal comfort and acceptable indoor air quality.
Heating, Ventilation and Air Conditioning Systems
Synchronised Power & Energy Solutions can help organisations improve their energy efficiency when it comes to new build installations or retrofits for air conditioners and heating systems. As well as high energy efficiency systems, our engineers can manage in projects involving new eco-friendly technologies including biomass boilers and heat pumps.
Energy Savings Tips
Each time the Synchronised Power & Energy Solutions team audits a site for energy efficiency there are always some quick wins that can improve energy usage immediately and reduce electricity costs. Here are three of the easier ones for Heating, Ventilation and Cooling.
Heating Energy Efficiency
For heating systems to be efficient they need to be specified, operated and maintained by a professional and suitably qualified HVAC engineer. As part of their regular inspection (normally annual) the heating engineer will assess the system and perform routine maintenance. The inspection could adjust one of three parameters that could contribute towards energy savings:
Thermostat Settings: lowering the temperature setting by 1°C can help to reduce annual heating bills by up to 8%. There is generally no 'one temperature fits all' solution and sometimes a zoned-approach is required for larger office complexes or a compromise between those people in it.
Boilers: replacing an older boiler will lead to energy savings. For new and replacement boiler installations the latest Building Regulations set minimum efficiency levels that must be achieved.
De-stratification Fans: for commercial or warehouse buildings with high ceilings, de-stratification fans can contribute towards energy savings of 20% or more by forcing air down to a lower level within the building to reduce the need for further heating.
Ventilation Energy Efficiency
Ventilation in any building is an important health factor as it provides fresh air circulation and helps to prevent damp and condensation. Ill-planned or unnecessary ventilation will waste energy and leave hot, cold or damps spots within a building. In most commercial buildings poor ventilation can lead to a 30% heat loss and 25% for industrial buildings. Three ventilation related energy saving tips include:
Motors: specifying high efficiency motors can save up to 5% in energy savings for little if no extra in the initial capital cost. Upgrading existing motors can achieve a payback in a relatively short time period.
Fans: using variable speed fans can save energy as the fan speed is load dependent. As the load drops, the fans slow down saving energy in the process. Fan speed can also contribute towards heating efficiency.
Timers: fans should only run when required and should be on timers or on timed operations to ensure that they are only running (even when idle) when required.
Cooling Energy Efficiency
Air conditioner usage in the UK is increasing for both heating and cooling as the seasonal temperatures develop wider variances. Air conditioner usage can double the energy usage within a building and its carbon footprint. Some organisations require constant usage air conditioning as in server rooms and datacentres where the server and IT networks running generate large amounts of heat. Other organisations only require air conditioning during peak temperature periods and normal office hours.
Three relatively easy ways to improve air conditioner energy efficiency include:
Thermostat Control Settings: in a general office environment the temperature does not have to fall below 24°C to provide a comfortable working environment. In a server room or datacentre environment the require temperature may be 20°C to protect the IT servers. Another important aspect is to make sure that the heating and cooling functions do not fight each other and to maintain a temperature 'dead band' between the thermostat temperature ranges of the two systems.
Inverter Drives: Inverter drives are also known as variable speed drives or speed drives, can alter the voltage and frequency of the mains power supply to the connected motor load and in doing so reduce energy usage whilst maintaining their output levels.
Free Cooling: in colder climates like the UK, free cooling coils can provide a source of cooling from the external environment when it is cool enough.
HVAC

Installations

Please contact the Synchronised Power & Energy Soltuions team for a HVAC survey and to discuss how we can help you save energy within your building environment. We can provide a site survey, proposal including finance, grants and payback calculations, installation and maintenance contracts for North Wales's domestic, commercial and industrial installations. We have installer engineers across North Wales covering Anglesey (Bangor depot), Clwyd, Conwy (Llandudno depot), Denbighshire (Prestatyn depot), Flintshire (Mold depot), Gwynedd and Wrexham borough counties.