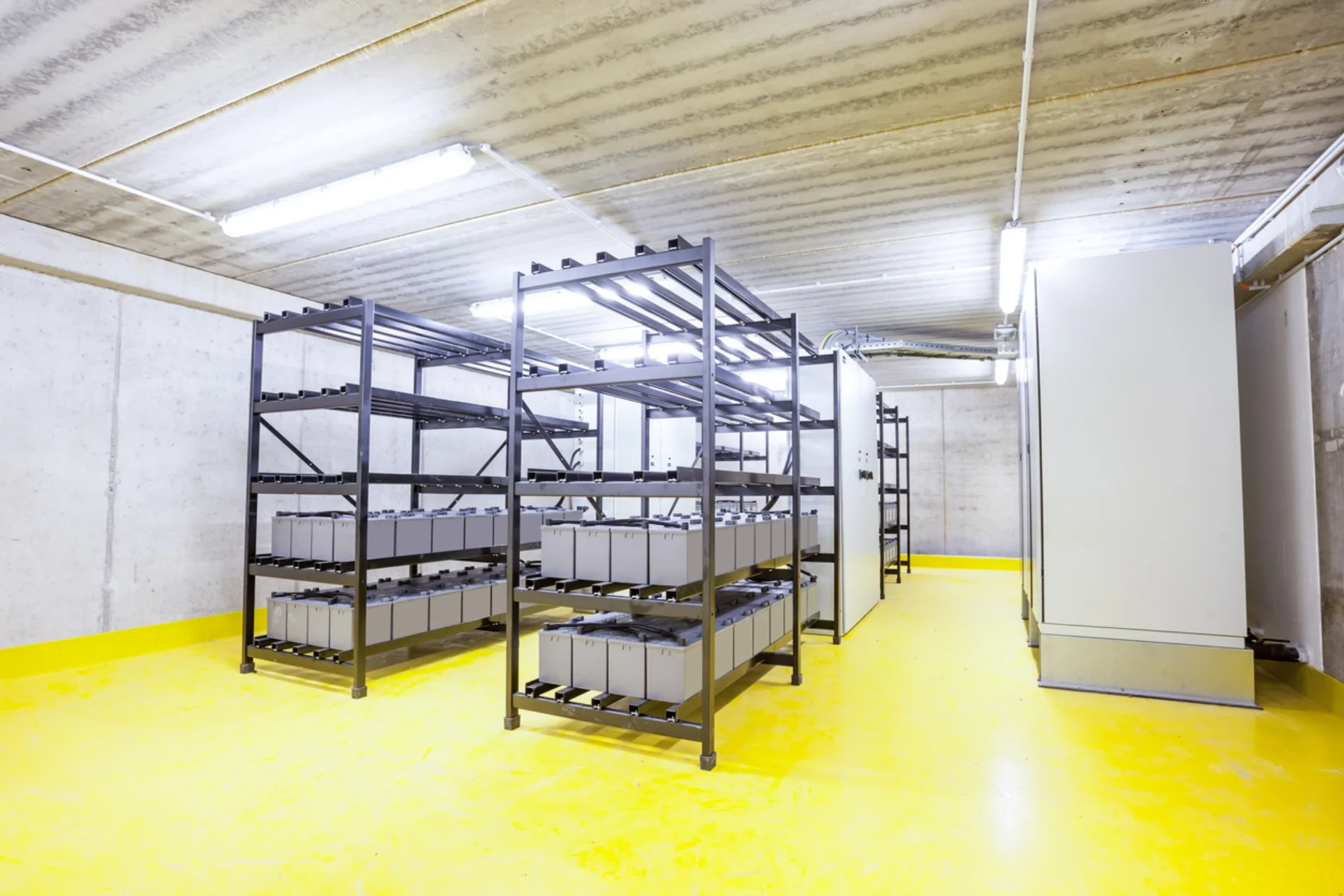 Solar Batteries
Renewable Energy Supplies provides a complete consult, design, and installation service for solar batteries used with Solar PV installations to store electrical energy for local use or export to the electricity grid. We work with lead acid and lithium-ion batteries to deliver the most reliable energy storage and cost-effective backup power solution for your renewable power installation.
Battery Installations for Energy Storage Systems and Uninterruptible Power Solutions
Please contact the Synchronised Power & Energy Solutions installers team for your solar or UPS backup battery installation. We can provide a site survey, proposal including finance and payback calculations, installation and maintenance contracts for North Wales's domestic, commercial and industrial installations. We have installer engineers across North Wales covering Anglesey (Bangor depot), Clwyd, Conwy (Llandudno depot), Denbighshire (Prestatyn depot), Flintshire (Mold depot), Gwynedd and Wrexham borough counties.