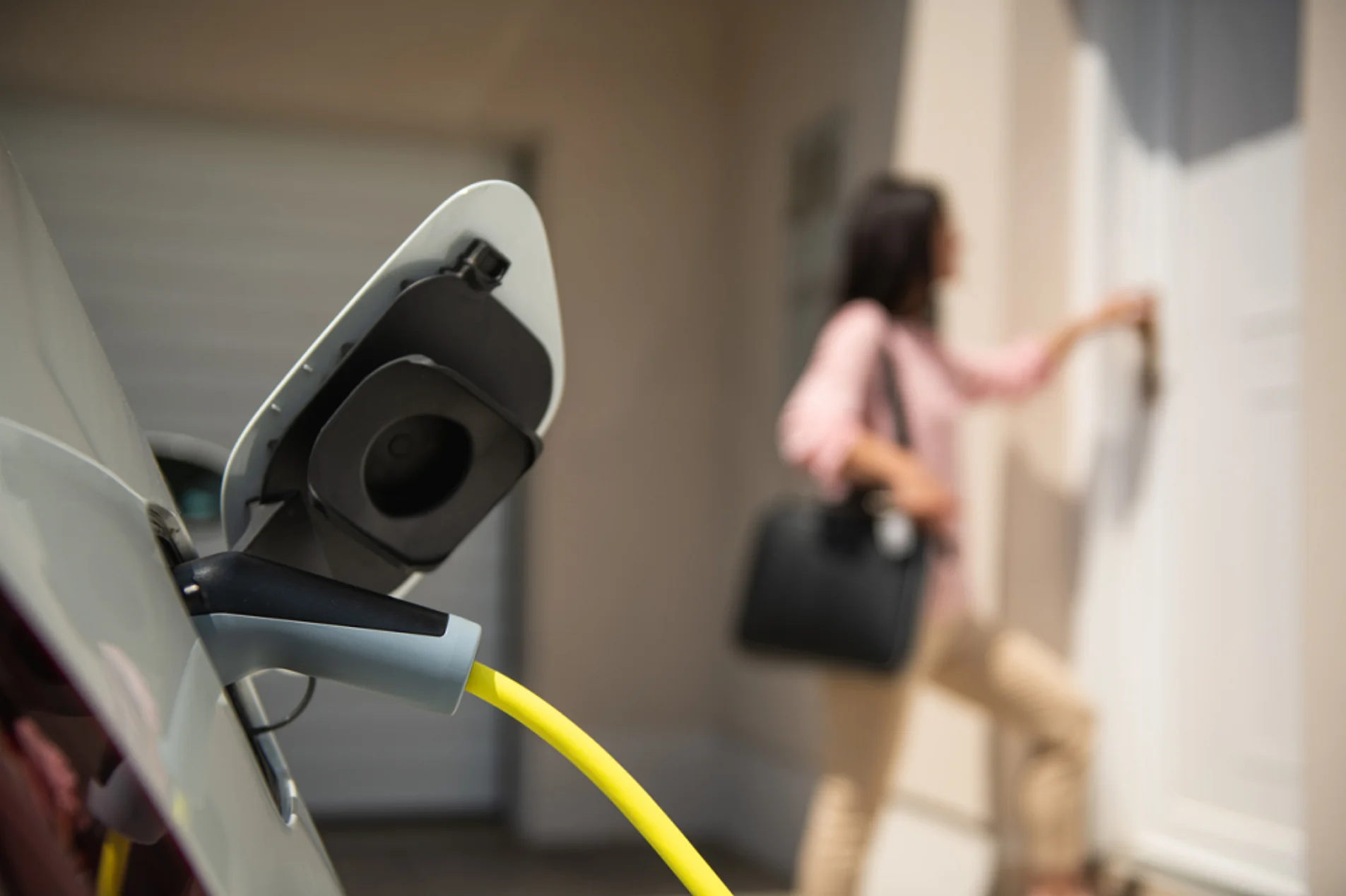 EV Charger Installers North Wales – Experts in Electric Vehicle Charger Installations
Renewable Energy Supplies provides a complete consult, design, and installation service for Electric Vehicle (EV) chargers and Electric Vehicle Charging (EVC) Points for domestic, commercial, and industrial projects. As UK government OZEV approved EV charger installers North Wales, our aim is to ensure our customers get the best EV charge solution to meet their electric vehicle charging needs. We are approved suppliers of major brands and ensure you get the most cost-effective, reliable, and warranty-backed solution to meet your charging needs.
EV Chargers – Authorised Installers
Renewable Energy Supplies are OZEV approved installer under the Electric Vehicle Homecharge Scheme authorised installers and provides UK wide coverage.
Electric Vehicle Homecharge abd Electric Vehicle Charging (
EVC

) Points

Synchronised Power & Energy Solutions supplies a range of EV Chargers which can be found on the UK government's Electric Vehicle Homecharge Scheme approved chargepoint model list.
EV Charger Charing Connection Point Grants
Synchronised Power & Energy Solutions provides a complete installation and maintenance service and can arrange finance options and provide information on UK government grants for low emission vehicles. The Electric Vehicle Homecharge Scheme (EVHS) provides grant funding of up to 75% towards the cost of installing electric vehicle chargepoints at domestic properties across the UK. Our projects team can advise further on grant options available and help to complete the necessary paperwork for your grant application.
Home Electric Vehicle Charging (
EVC

) Points Installation

Synchronised Power & Energy Solutions are expects in renewable power and energy efficiency. Our Projects team can help to specify the right EV chargers for your organisation, install and then maintain them. As part of the 'Synchronise' approach we can also look at how to use local energy storage and on-site renewable power generation to charge your electric vehicles.

The term 'electric vehicles' covers a number of types including: city cars, small family cars, hatchbacks, estates, SUVs, executive and medium-sized vans. EV Chargers can be used to recharge PHEV (Plug-in Electic Vehicles) and fully electric vehicles.
Electric Car Charging Networks
The UK charging network is growing at a rapid rate to keep pace with demand and is incentivised by government grants and a commitment to a low carbon economy. The most commonly seen charging points are at motorway services and road side rest areas and under government legislation motorway services and large petrol retailers have to provide such charging points. There is however a growing demand for easy to access charging points at work (workplace charging) and during leisure times with a greater number of high power rapid chargers now being installed.
The three main EV charger types include:
Slow chargers: up to 3kW and best suited to slow charging over 6-8hours (overnight)
Fast chargers: from 7-22kW) which can recharge vehicles within 3-4hours
Rapid chargers: from 43-50kW to provide an 80% recharge within 30minutes and available as AC or DC charging point types
The addition of workplace charging for many companies provides their employees with a further incentive to run electric vehicles and also reduces peak demand on the national grid which is typically between 5 and 7pm in the winter.
Smart EV Charger Installer
To help the National Grid demand side response program, all charging points installed in the UK have to be 'Smart' and able to interact with the power grid. This will give the National Grid the ability to monitor and control demand for charging from electric vehicles which is forecast to peak in the future at around 5GW. Smart charging also has the added advantage of allowing EV car owners to take advantage of off-peak and therefore lower-price electricity.
Vehicle to Grid Power Generation
V2G is another potential benefit for grid stabilisation that can arise from wide spread adoption of electric vehicles. Under the scheme, the energy stored in the Lithium-ion batteries in an electric vehicle could be used to support the grid via bi-directional inverters within the EV charging stations. This becomes possible for parked vehicles connected to either a domestic installation or one in a company car park or parking facility elsewhere.
Sustainability and the Environment
The first electric car was invested in 1832 by Robert Anderson and the vehicle became more popular in the 1870s but it was Henry Ford and the Model 'T' that help the move towards petrol powered cars and the mass adoption we see today.
However, electric cars are gaining in popularity the cost of acquisition is starting to drop rapidly along with a wider number of manufacturers now offering alternatives in the form of plug-in hybrids and electric vehicles.
An electric car can be far cheaper to run on a cost per mile basis and up to a quarter less than an petrol or diesel fuelled vehicle. Running costs are significantly lower thanks to tax incentives and government grants.
Electric cards are better for the environment in terms of emissions. They are greener, cleaner and better for the environment than a traditional petrol or diesel powered vehicle. Plug-in hybrids do offer a viable alternative between a traditional motor vehicle and a one fully powered by electricity but their battery is often far less and only around 30-35 miles. As with any battery, temperature affects performance and cold winter day performance will be less than can be achieved during a hot summer and in warmer climates.
Where a PHEV or electric vehicle also makes sense is in terms of travel to UK towns and cities. Hydrogen fuelled cars offer an alternative but there a limited hydrogen refuelling stations available.
Aside from a self-charging hybrid, a PHEV or fully electric vehicle will require regular charging. A home charger connection will offer a fast and cost-efficient way to charge the vehicle and its initial cost can be supplemented with a government grant to cover installation. A typical 7kW home charging point will recharge an EV's battery within 5-10 hours. Rapid chargers can achieve 80% recovery within an hour or more.
EV Charge Point Installers Gwynedd and Denbighshire
Please contact the Synchronised Power & Energy Solutions installers team for an EV Charging Station site survey or to discuss your electric vehicle charging project. We are an approved installer for electric car chargers including the myenergi Zappi range and several other leading electric car charger manufacturers. Our installer team provides complete charger installation including training and handover.
North Wales – EV Charger Installers - Bangor, Llandudno, Prestatyn and Wrexham Based Engineers
Renewable Energy Supplies are certified EV charger installers and operate across North Wales with engineers covering Anglesey (Bangor depot), Clwyd, Conwy (Llandudno depot), Denbighshire (Prestatyn depot), Flintshire (Mold depot), Gwynedd and Wrexham borough counties. If you need electric car charging points for your home or business please contact us for a same day quotation.