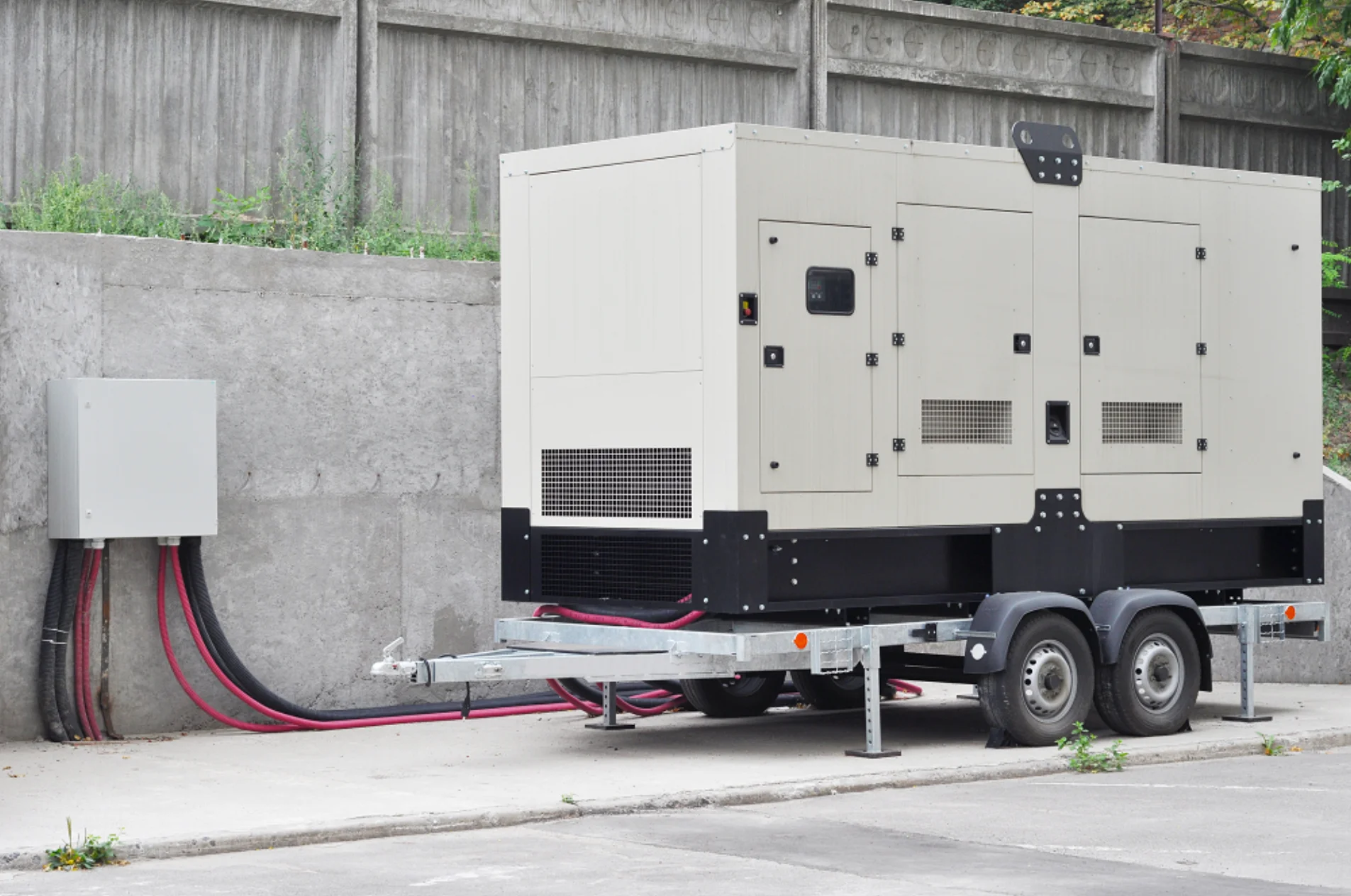 Temporary Power Solutions
Temporary power supplies can be required as part of a routine commissioning, site acceptance testing (SAT) or preventative maintenance visit or in an emergency to when there is a critical failure. The temporary power supplies range from Renewable Energy Supplies includes load banks (resistive and capacitive), uninterruptible power supplies and generators (prime and standby power) and cooling systems. Generators from Renewable Energy Supplies can be used to supplement the power grid (when not enough power can be provided through existing LV supplies). This can typically occur during site expansion or when there is a temporary increase in load demand.
Temporary Power Supplies
UPS systems and generators can be hired for building applications requiring additional capacity or redundancy due to an onsite failure or system maintenance.
The Synchronised Power & Energy Solutions load bank range includes both resistive and reactive sets that can be hired for periodic testing of UPS battery sets during commissioning, SATs or routine preventative maintenance.
Load banks can also be used to simulate the heat load from servers within a datacentre environment to test air conditioning systems and prove their heat extraction and cooling capabilities.
The temporary power range available from Synchronised Power & Energy Solutions includes:
HV and LV load banks hire from 3kW to 6MW
690V to 24kV transformer hire
415V to 24kV generator hire from 30kVA to 2MVA

UPS

system hire from 10kVA to 500kVA
Battery set build-up and decommissioning
Cable and distribution panel (16-400A) installation
Fuel management and telemetry monitoring
Electrical and mechanical services

UPS

and generator hire
Heat load testing
Generator fuel polishing
Synchronised Power & Energy Solutions can also provide air conditioner hire when additional cooling capacity is required onsite.
Load Bank Hire
Load banks can be hired from Synchronised Power & Energy Solutions including AC and DC sets. Our load banks can be controlled using intelligent handheld devices whether installed as single or multiple parallel devices. AC load banks can be used to test UPS system and generator performance with DC load banks provided for battery set testing.
UPS

and Generator Hire

In addition to load banks Synchronised Power & Energy Solutions can provide uninterruptible power supplies and generators on short or long-term hire packages. Our generator systems can be supplied as self-contained sets (using acoustic enclosures) and fully bunded with integral fuel tanks. We can also supply generators and UPS systems in containers for installation on site in a suitable area and provide the necessary cabling services to connect them to the building infrastructure.
Temporary Power Projects
For any of our temporary power supply projects we allocate a Synchronised Power & Energy Solutions project manager. They will survey your site and synchronise all aspects to deliver your project and meet your testing specification including correct cable sizing, its distribution and laying. The end of a project the project manager will ensure all materials and systems are removed from site with damage to any surroundings.
Temporary power supplies are available from Synchronised Power & Energy Solutions at short notice and can be delivered and installed during normal working hours, outside hours or at weekends with the necessary personnel from Synchronised Power & Energy Solutions in attendance.
Please contact the Synchronised Power & Energy Solutions installers team for your solar battery installation. We can provide a site survey, proposal including finance and payback calculations, installation and maintenance contracts for North Wales's domestic, commercial and industrial installations. We have installer engineers across North Wales covering Anglesey (Bangor depot), Clwyd, Conwy (Llandudno depot), Denbighshire (Prestatyn depot), Flintshire (Mold depot), Gwynedd and Wrexham borough counties.