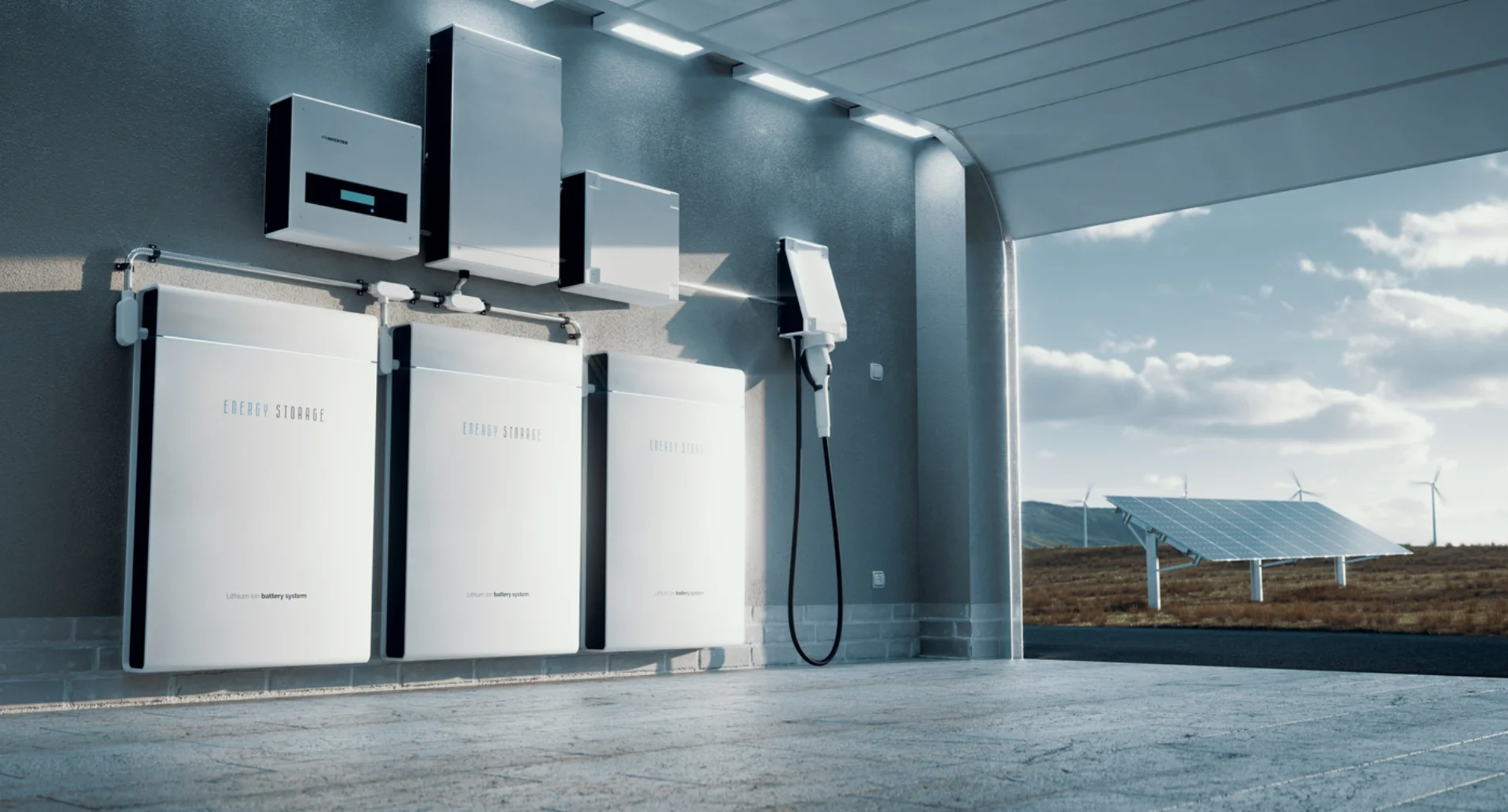 Energy Storage System Installers
Renewable Energy Supplies provides a complete consult, design, and installation service for energy storge systems used to store energy generated from renewable power solar PV installations or charged overnight using the local electricity supply. Energy storage systems typically use Lithium-ion battery packs but for some installations lead acid batteries may be used.
Energy Storage section(s)
Lithium-ion and Lead Acid Batteries
Energy storage systems provide a way to store the generated power using batteries. The most suitable battery technology is lithium-ion (Li-ion) for projects that will use the stored energy on a regular basis. Lead acid batteries are more suited to standby power projects with less frequent charge/discharge cycles.
Lowering Electricity Bills
Energy storage systems can be used to supplement grid supplies and lower electricity bills. There is a growing trend to use storage systems with lithium-ion batteries for night-time charging when electricity tariffs are lowest and then to use (discharge) the batteries during the day to power a building's core electrical systems when rates are highest.
Lithium-ion batteries can also be used with some uninterruptible power supplies in this type of installation allowing the UPS system to be used as a virtual power plant (VPP). The UPS powers critical building systems during the day and provides protection from mains power outages. At night the Li-ion battery is recharged and still available to supply power to the UPS inverter if a power outage occurs. Some uninterruptible power supplies have bi-directional rectifier/converters allowing them to export power from the Li-ion batteries into then grid.
Hybrid
UPS

Energy Storage

In remote areas, a hybrid UPS and energy storage installation can provide 24/7 power with the need to run generators on a regular basis. The generators can be used in standby mode, as an alternative source of power to the mains power supply or battery set. Some UPS systems can also connect to a solar PV installation to provide a third source of power for battery recharge.
Containerised Power Solutions
For ease-of-deployment or where building space is limited, Synchronised Power can provide containerised energy storage systems. The containers can be painted and fitted-out client specification and only require connection and commissioning once delivered to site as they include the energy storage system components, cooling, lighting, remote monitoring and LV switchgear.
Energy Storage Projects
Our power engineering team has extensive knowledge in the rapidly growing field of energy storage. We design, build and maintain systems for use in a wide range of applications. Please contact our power engineering team for more information.
Energy Storage Installations North Wales
Please contact the Synchronised Power & Energy Solutions installers team for your heat pump installation. We can provide a site survey, proposal including finance and payback calculations, installation and maintenance contracts for North Wales's domestic, commercial and industrial installations. We have installer engineers across North Wales covering Anglesey (Bangor depot), Clwyd, Conwy (Llandudno depot), Denbighshire (Prestatyn depot), Flintshire (Mold depot), Gwynedd and Wrexham borough counties.