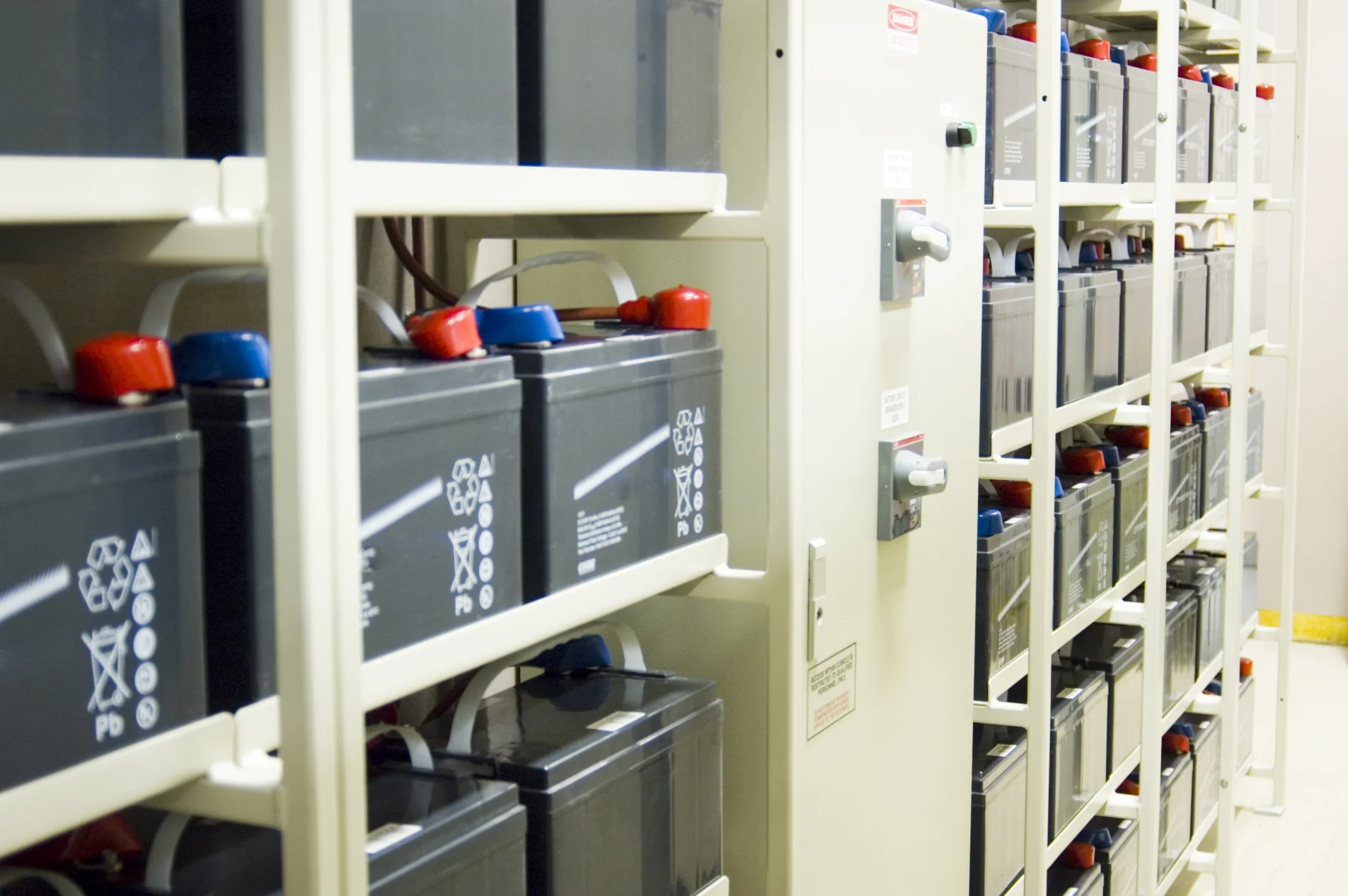 Battery Installation Services
Renewable Energy Supplies provide a range of battery installation services for lead acid and lithium-ion batteries used in solar battery energy storage systems, off-grid backup power solutions, uninterruptible power supplies and onsite power generating sets.
The Synchronised Power & Energy Solutions Battery Services
The range of battery services available from Synchronised Power & Energy Solutions includes:
Battery inspection and testing
Battery build, connection and electrical installation
Battery replacement kits
Removals and eco-friendly disposal to meet sustainability needs
Batteries should be treated as a consumable in any energy storage product whether they are lead acid or lithium-ion. Whilst lead acid batteries will have a 5year or 10year design life, they will need replacement in years 3-4 and 7-8 respectively as performance starts to degrade. Lithium-ion batteries can have a working life of 10-15 years and are more temperature tolerant than lead acid. Lithium batteries are also designed for more rapid cycling than lead acid.
Battery Testing Prices and Availability
Our battery engineers can provide testing and a detailed report on your battery installation. A typical report details:
Individual battery block results
Temperature readings
DC voltage report with graphs
Environmental observations
Battery room health & safety observations
Security observations
Visual system inspection
The Synchronised Power & Energy Solutions team also sprovide replacement UPS and energy storage system batteries and installation on site. Removed batteries are recycled.
Solar Battery Installations
Please contact the Synchronised Power & Energy Solutions installers team for your solar battery installation. We can provide a site survey, proposal including finance and payback calculations, installation and maintenance contracts for North Wales's domestic, commercial and industrial installations. We have installer engineers across North Wales covering Anglesey (Bangor depot), Clwyd, Conwy (Llandudno depot), Denbighshire (Prestatyn depot), Flintshire (Mold depot), Gwynedd and Wrexham borough counties.