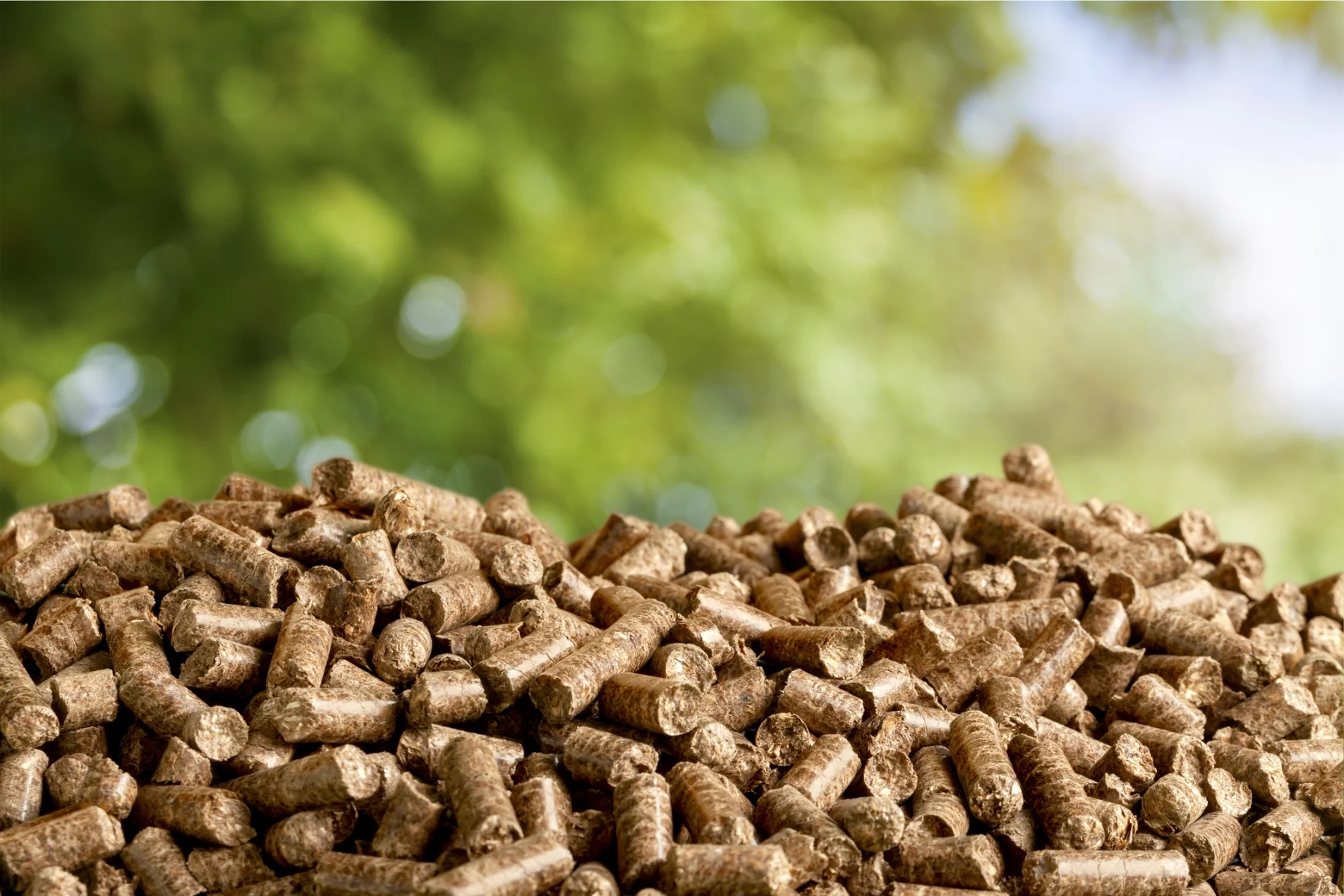 Biomass Boiler Installers
Compared to electric heating, biomass boilers can save up to £800 per year. Biomass boilers burn wood pellets, chips or logs to provide warmth or to power central heating or hot water boilers. They are also referred to as wood-fuelled heating systems. In a room a stove burns the pellets or logs to heat the room and may be fitted with a back boiler to provide hot water for heating as well.
Energy Saving Biomass Systems
Biomass boilers are an energy saving alternative to traditional heating. Biomass provides affordable heating as it the wood fuel is often cheaper than electricity or gas. Financial incentives and government grants are sometimes available for the installation and running of biomass boilers such as the Renewable Heat Initiative (RHI).
In terms carbon footprint, the carbon dioxide emitted when the wood is burned equals the amount absorbed during the time the plant was growing. If new trees are planted and grown to replace those used for fuel, biomass boilers can be classified as a sustainable technology and especially so if the fuel is sourced locally.
Biomass System Installations
When planning a biomass boiler installation there are some aspects in common with other heating systems in terms of space, exhaust gasses and fuels. Three aspects to consider:
Space: biomass boilers are larger than their equivalent gas or oil fuelled systems and will also require storage space for the wood fuel which will have to be easily accessed by suppliers and with easy connecting to the boiler feeding system.
Flue: the system will require a flue meeting the regulations for wood-burning appliances. This could be an existing chimney or an insulated stainless-steel pip flue.
Wooden Chops, Pellets or Logs: wooden chips are generally used to heat larger buildings or housing complexes. Pellets are easier to manage and use. Pellet boilers are very similar to gas or oil burners and operate automatically using fuel feeders.
Other aspects will be building dependent but could involve planning permission and compliance with building regulations.
Biomass Boiler Service and Maintenance
Maintenance is an important function and biomass boilers and stoves must be kept clean and the ash from the spent fuel removed. The ash created is about 1% of the fuel volume and whilst low, can build up in the ash bin which will require emptying on a weekly basis.
More sophisticated biomass systems have self-cleaning functions which include collection of the ash from the combustion grate and heat exchanger (with or without an ash compressor). Without any form of cleaning the boiler could shutdown or need to be shutdown for inspection and cleaning.
A biomass boiler will require a bi-annual inspection and maintenance by a suitably qualified engineer. The entire system will require inspection including any associated chimneys and flue pipes which may need sweeping to prevent a build-up of soot deposits which could lead to blockages. The ideal time for inspection is during warmer spells before the biomass system is in more constant use.
Biomass Boiler Projects
Air Conditioning Unit Installation
Please contact the Synchronised Power & Energy Solutions installers team who can advise on all aspects of biomass boiler installation. We can provide a site survey, proposal including finance, grants and payback calculations, installation and maintenance contracts for North Wales's domestic, commercial and industrial installations. We have installer engineers across North Wales covering Anglesey (Bangor depot), Clwyd, Conwy (Llandudno depot), Denbighshire (Prestatyn depot), Flintshire (Mold depot), Gwynedd and Wrexham borough counties.